Star Wars: The Last Jedi 3D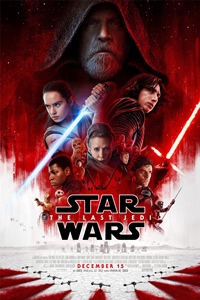 View Trailer
Release Date:
December 15th, 2017
MPAA Rating:
PG-13
Runtime:
2 hr. 33 min.
Genres:
Action/Adventure
Director:
Rian Johnson
Cast:
Daisy Ridley, John Boyega, Adam Driver, Oscar Isaac
Synopsis In Lucasfilm's Star Wars: The Last Jedi, the Skywalker saga continues as the heroes of The Force
Awakens join the galactic legends in an epic adventure that unlocks age-old mysteries of the Force and
shocking revelations of the past.