All Saints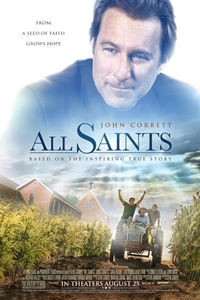 View Trailer
Release Date:
August 25th, 2017
MPAA Rating:
PG
Runtime:
1 hr. 48 min.
Genres:
Drama
Director:
Steve Gomer
Cast:
Cara Buono, John Corbett, Barry Corbin, Patrick Johnson
Synopsis Based on the inspiring true story of a salesman-turned-pastor, the tiny church he was ordered to shut down, and a group of refugees from Southeast Asia. Together, they risked everything to plant seeds for a future that might just save them all.


Be among the first to see Star Wars: The Last Jedi at the 6pm Opening Night Fan Event. Fans will be treated with exclusive content, collectible cards, and a complimentary popcorn. No passes or rain checks accepted. SOLD OUT!