Star Wars: The Last Jedi 3D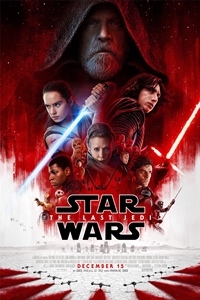 View Trailer
Release Date:
December 15th, 2017
Runtime not available
Genres:
Action/Adventure
Director:
Rian Johnson
Cast:
Daisy Ridley, John Boyega, Adam Driver, Oscar Isaac
Synopsis In Lucasfilm's Star Wars: The Last Jedi, the Skywalker saga continues as the heroes of The Force
Awakens join the galactic legends in an epic adventure that unlocks age-old mysteries of the Force and
shocking revelations of the past.


Be among the first to see Star Wars: The Last Jedi at the 6pm Opening Night Fan Event. Fans will be treated with exclusive content, collectible cards, and a complimentary popcorn. No passes or rain checks accepted. SOLD OUT!